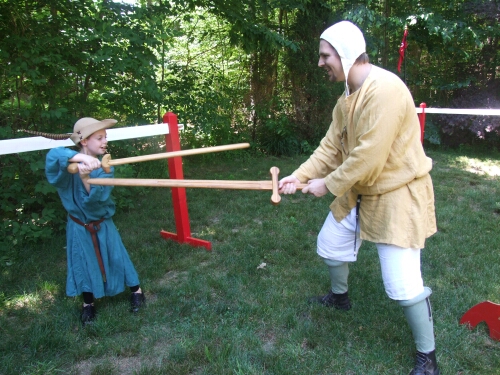 Training young Master Caleb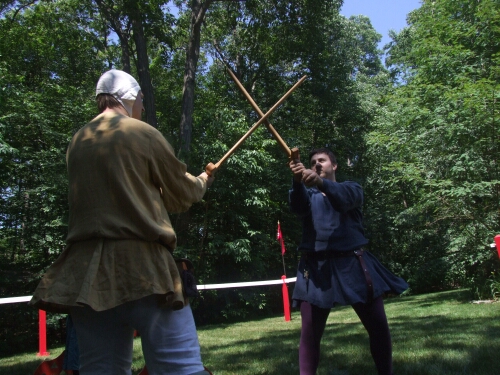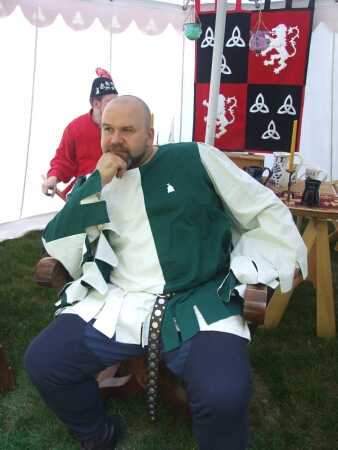 L: Lords Christopher and Janusz training R: The Captain of the Guard looks on
| | |
| --- | --- |
| Dussack Fighting | Lady Elizabeth and Master Caleb watch the action |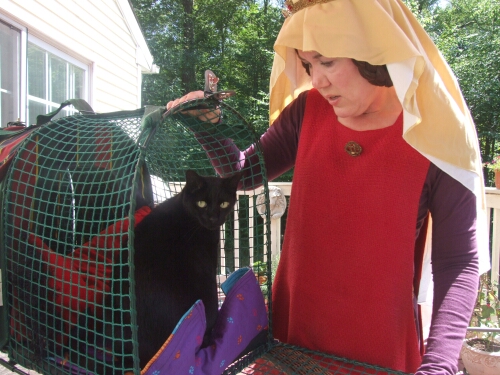 Release the beast!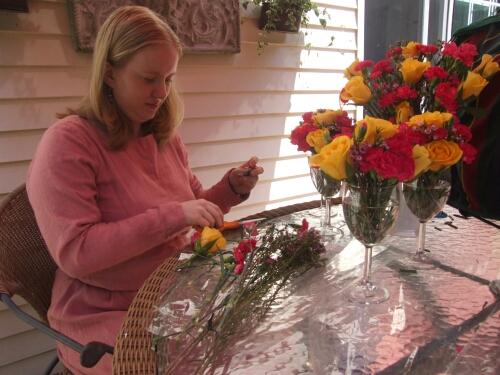 Lady Veronica, plying her craft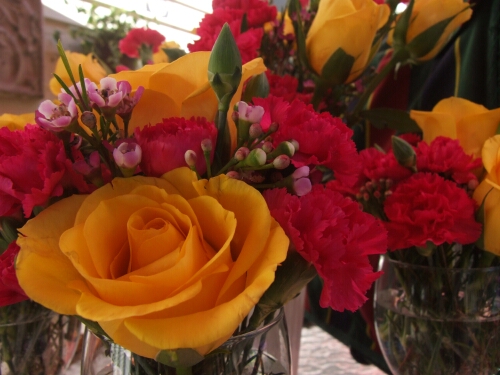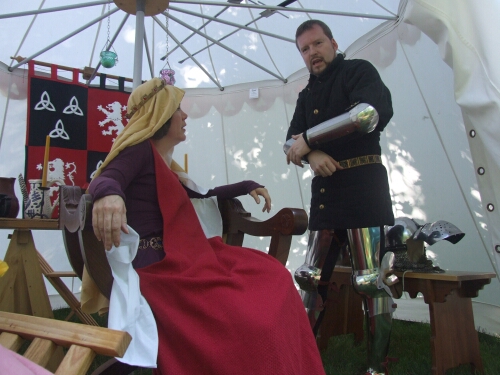 Preparing for the tournament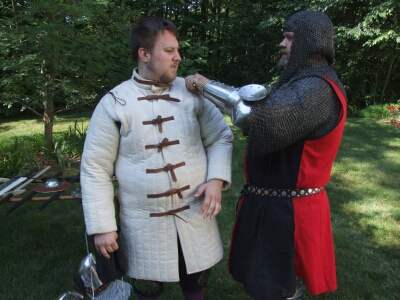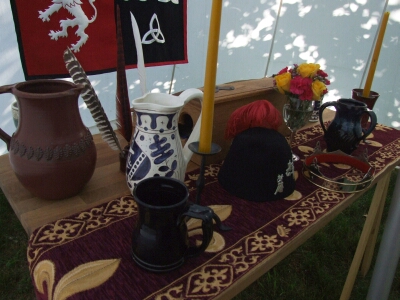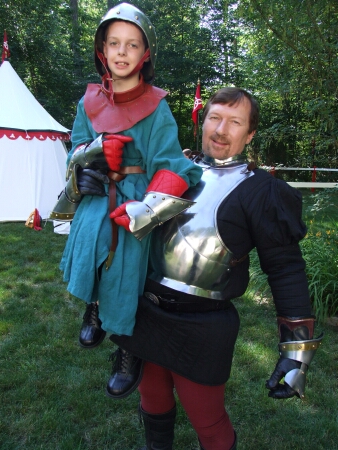 "He ain't heavy, he's Liz's little brother!"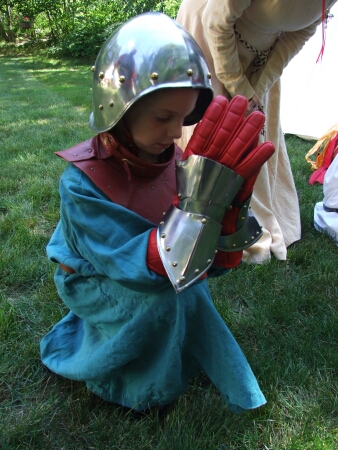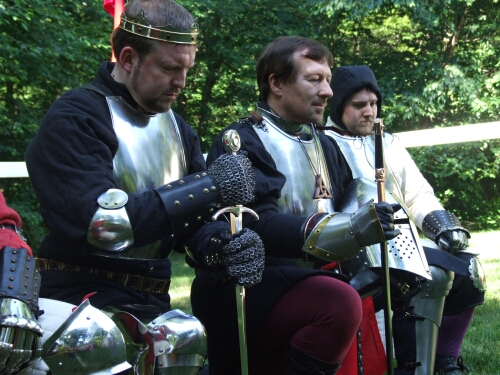 Kneeling for the blessing
| | |
| --- | --- |
| Sir Christian and Lord Christopher play at sword and buckler | Lady Veronica keeps the score |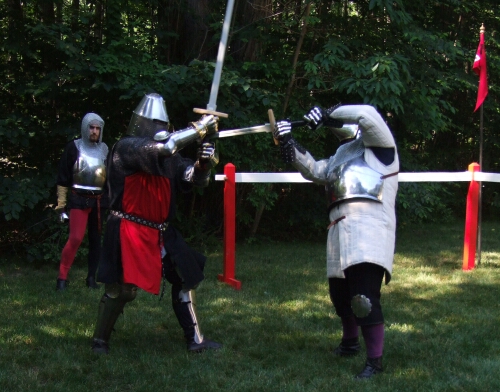 Lords Robert and Janusz fight with longswords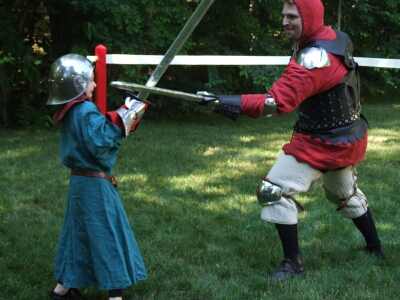 Above: Young Master Caleb gets his chance in the lists
Below: Lords Michael D and Janusz with longswords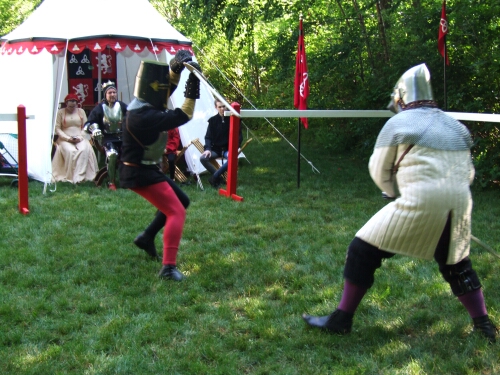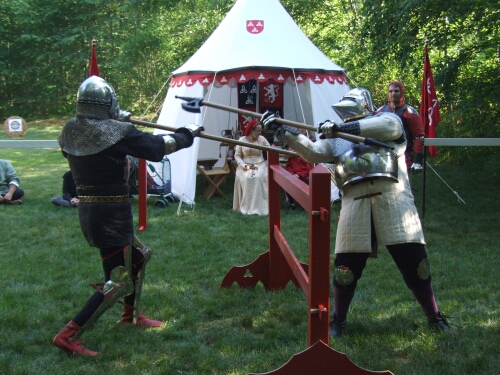 Sir Christian and Lord Janusz at the barrier with poleaxes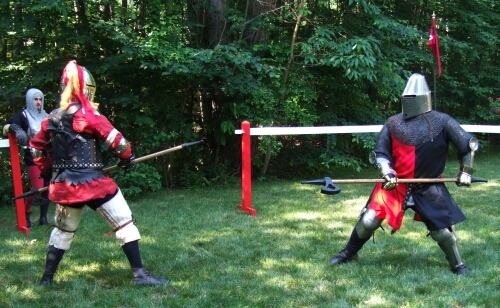 Above: Lords Christopher and Robert begin their poleaxe bout Below: A takedown!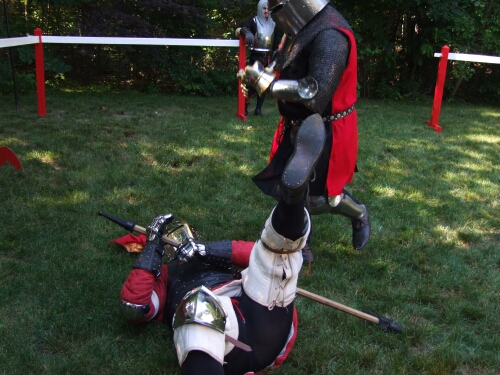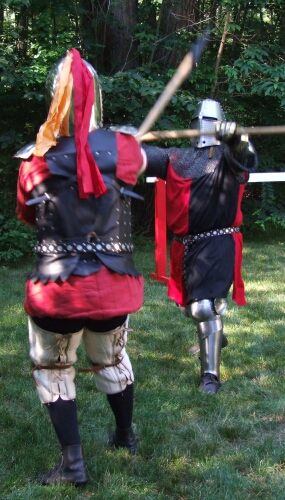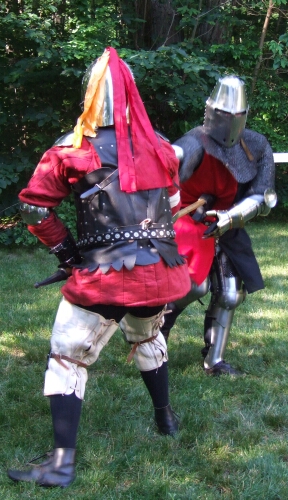 Lord Christopher pulls Lord Robert's axe down to thrust to him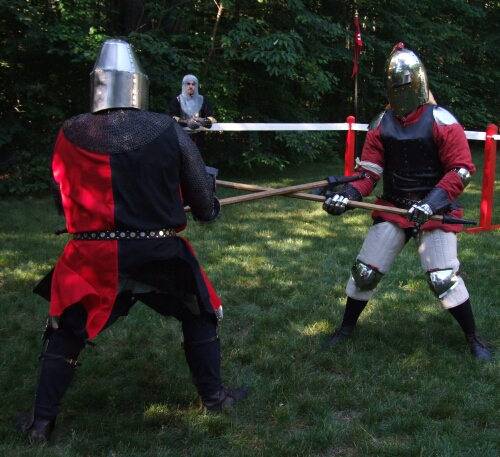 A thrust in opposition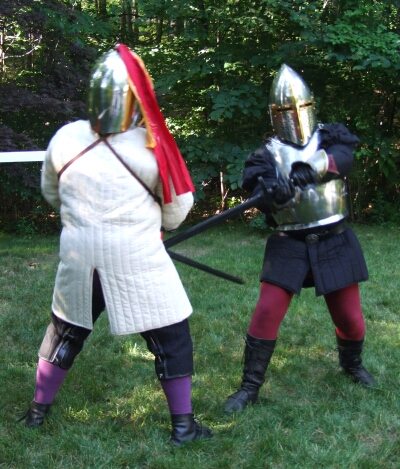 Lord Janusz and Sir Carl with longswords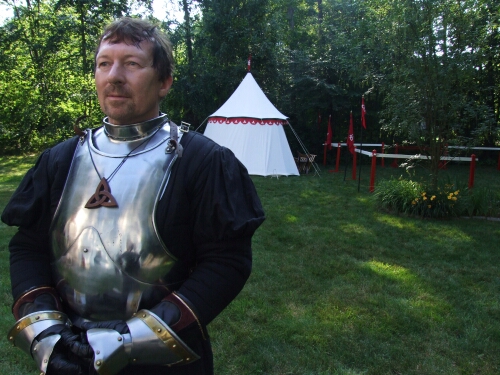 Sir Carl, Constable of the Order, after the tournament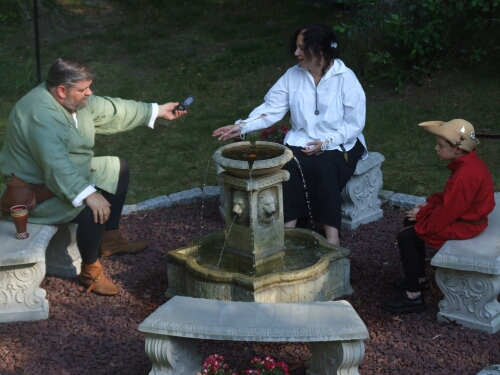 In the fountain courtyard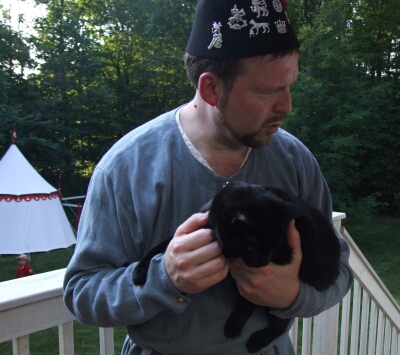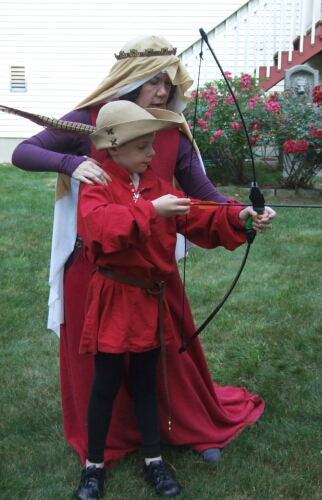 L: Sir Christian with Sable the Manor Cat R: Lady Maureen instructs Master Caleb in archery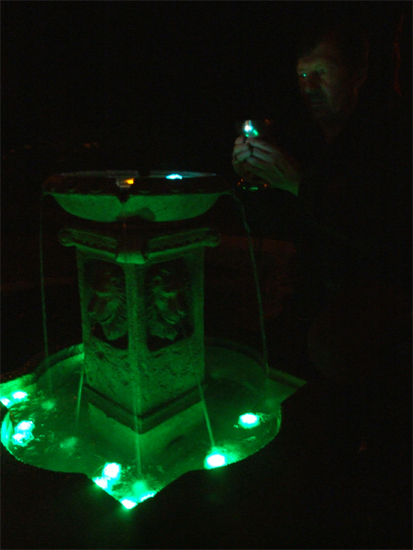 Sir Carl with the Grail
Updated June 27, 2010