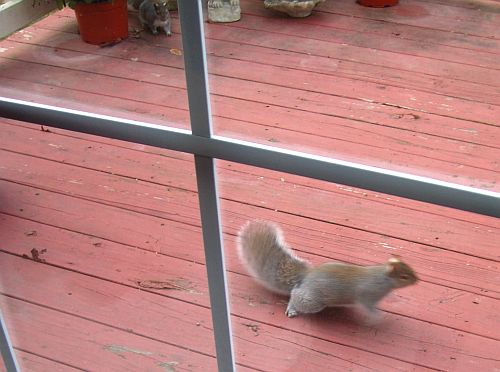 Squirrel Raid!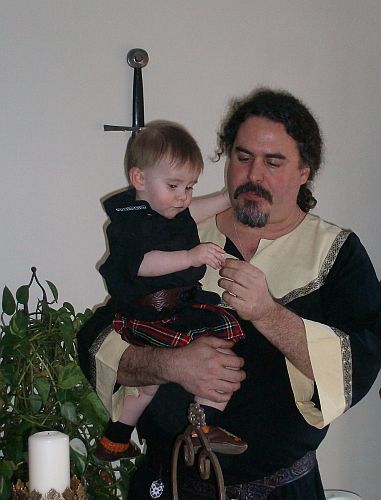 Lord Scott and tyke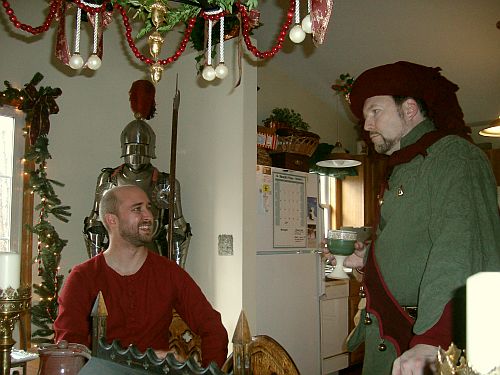 Lord Erik Schmitt is greeted by Sir Christian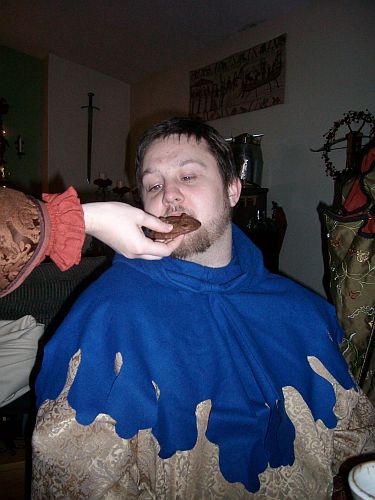 Such service!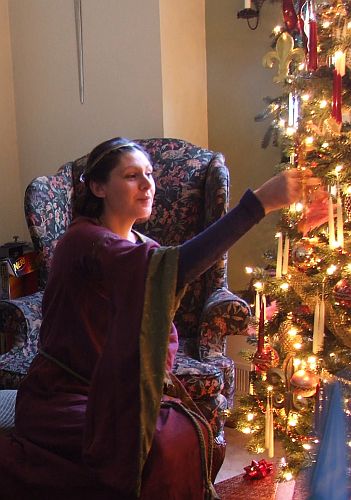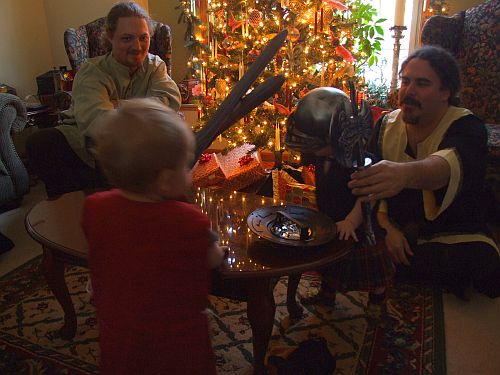 L: Lady Sarah R: Training begins early!
Below: Kitchen mayhem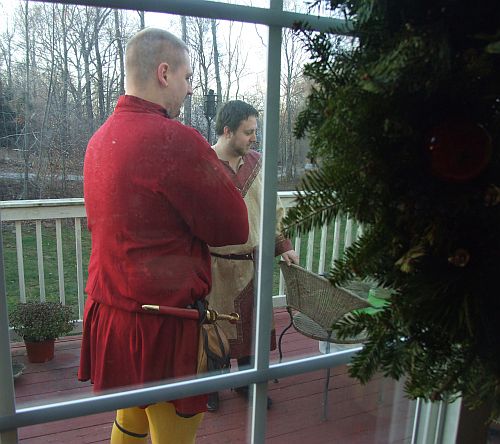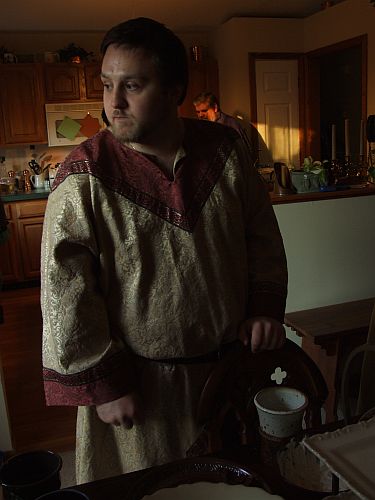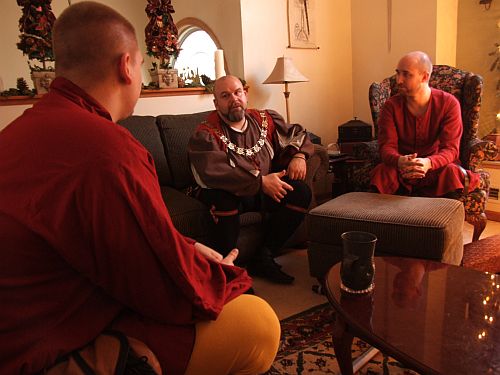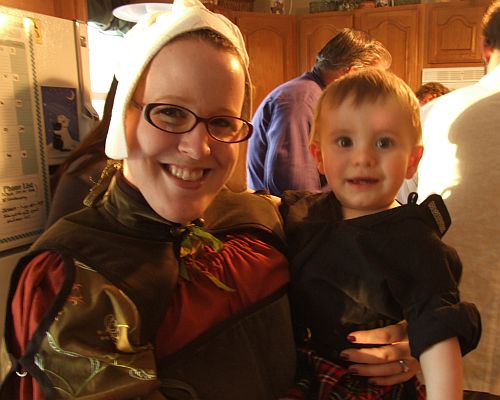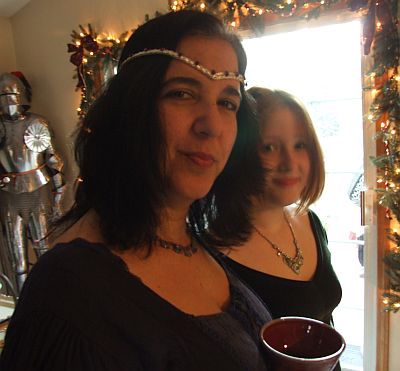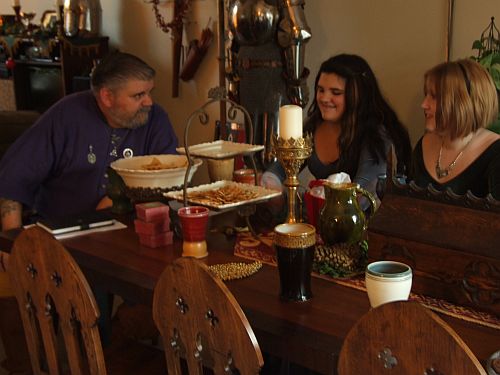 Above: Lord Michael A, with daughter Mistress Belinda and her friend Mistress Taylor
Below: Kitchen counsel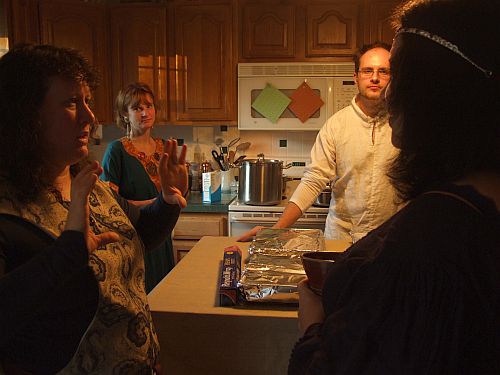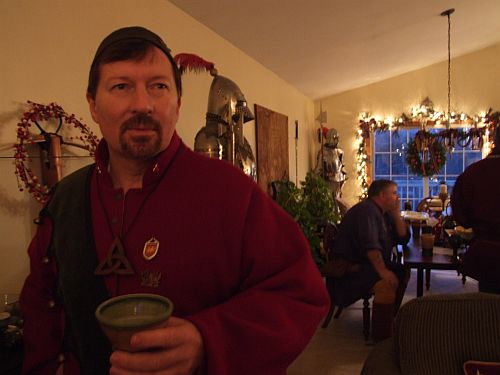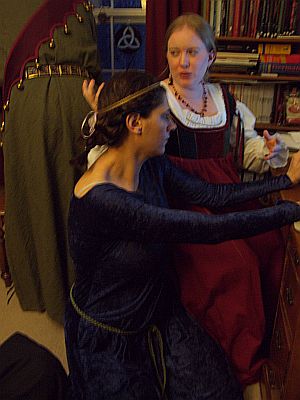 L: Sir Carl R: Ladies Sarah and Veronica busy planning Circle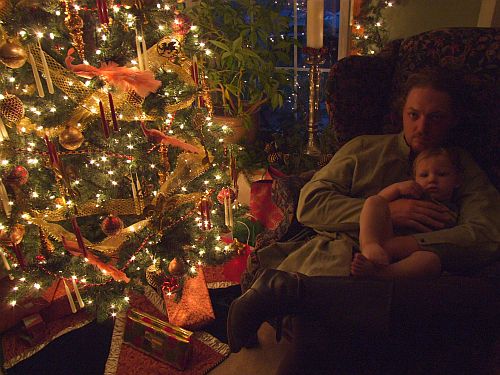 Lord Matthew with young Master Parker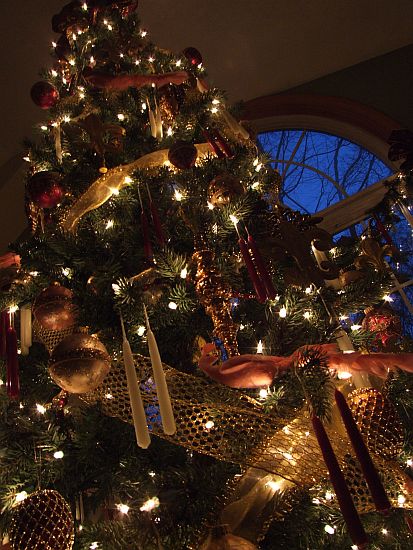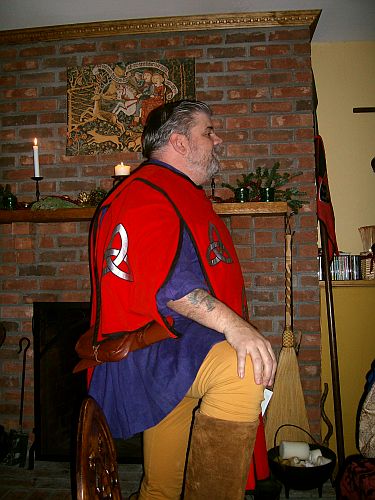 Lord Michael the Herald, in the performance of his duties as Master of Revelry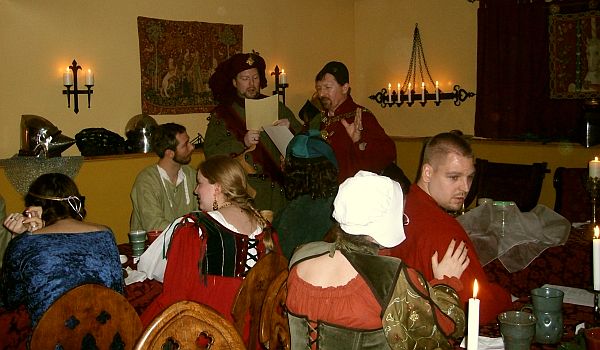 Sir Christian and Sir Carl perform their yearly rendition of the "Troubador Song"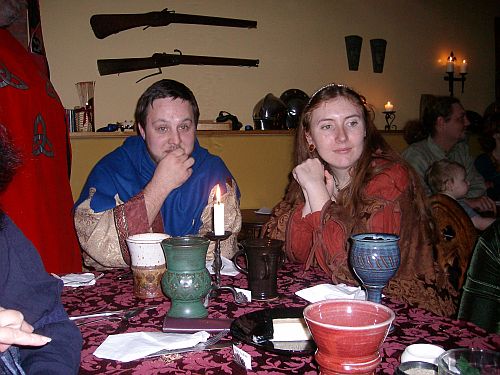 Above: Lord Janusz and Lady Justine
Below: Lord Kyle and Lady Veronica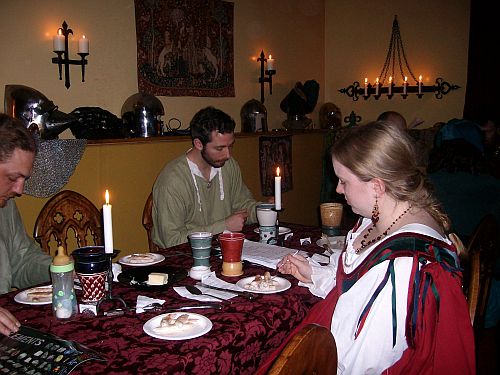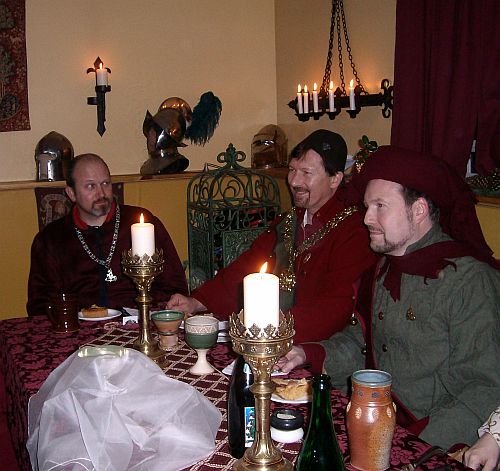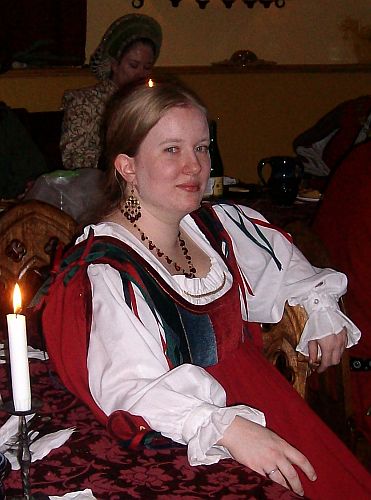 L: Sirs John, Carl, and Christian at the High Table R: Lady Veronica, during a brief respite between several performances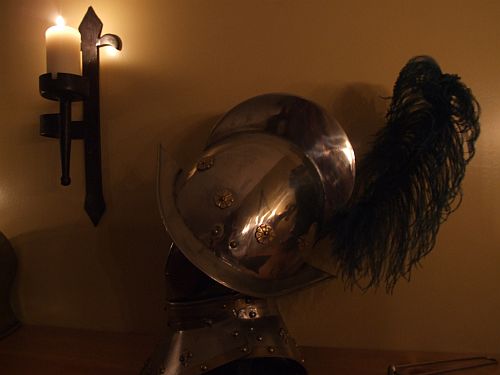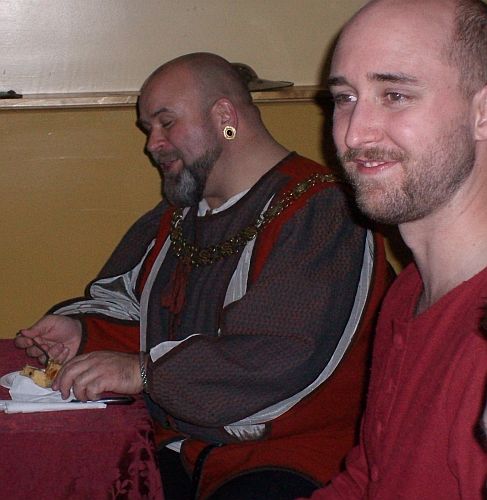 Sir Robert and Lord Erik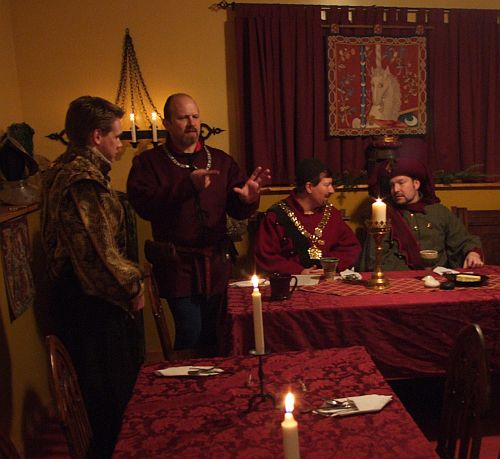 At the feast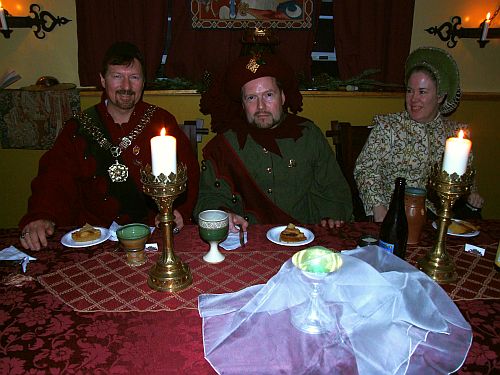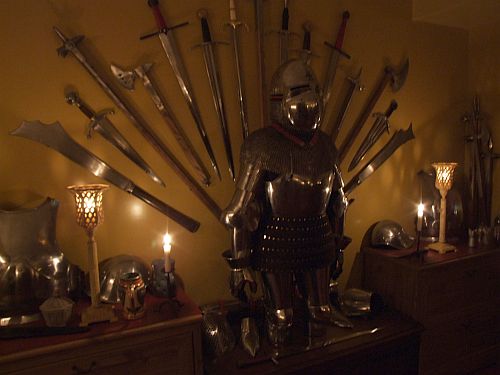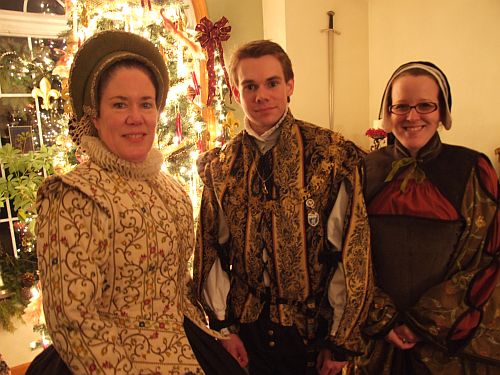 Lady Maureen, the Lord John Whittemore, and Lady Elizabeth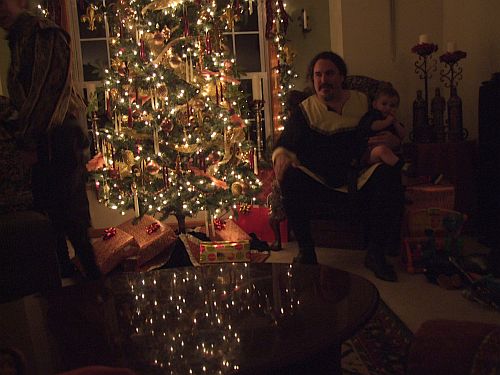 Lord Scott with Master Morgan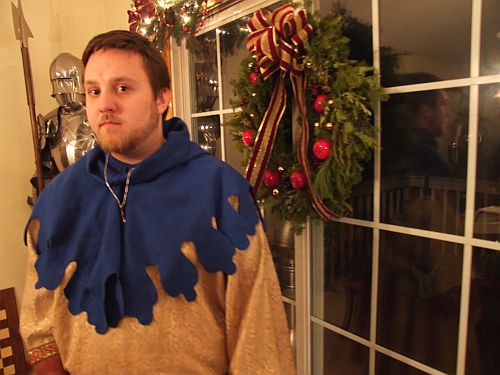 Lord Janusz (above) and with Lady Justine (below)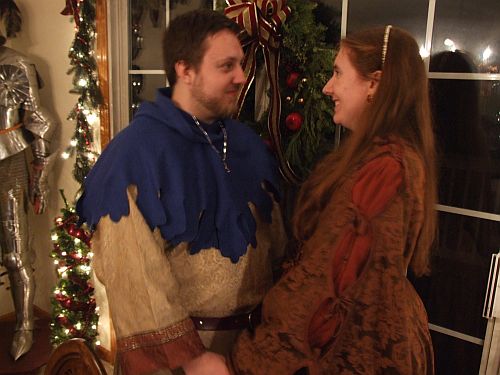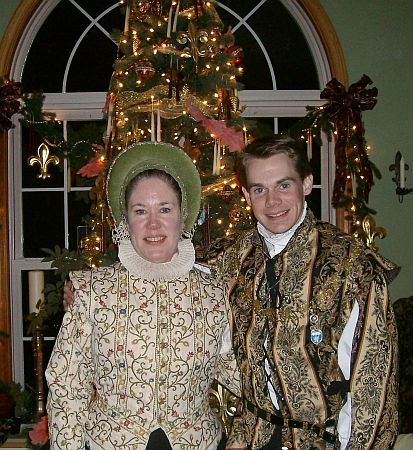 Lady Maureen and Lord John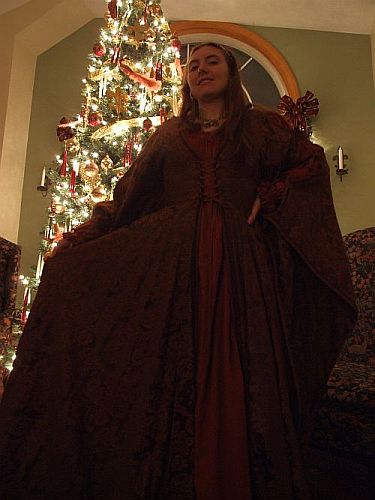 Lady Justine resplendent in her new gown
Updated January 11, 2012